We are proud of having a culture
where people are in focus. During our establishment at the start of the 2000s, Personalhuset consisted of several advisers with a background from AETAT - what is now called NAV. They brought with them a culture of helping, and a great desire to provide personal service. Just as back then, we still aim to support the people we work with.
We have been on a long journey since our start back in 2001. Since then, we have become one of the country's largest recruitment and staffing companies, with offices throughout Norway. Along the way, we have evolved; we have become more specialized, established vast networks with both employers and employees, and developed methods that assure that we will still be here in the future.
But we have not forgotten where we come from: for us, it will always be about the people we meet and how we can help them reach their full potential.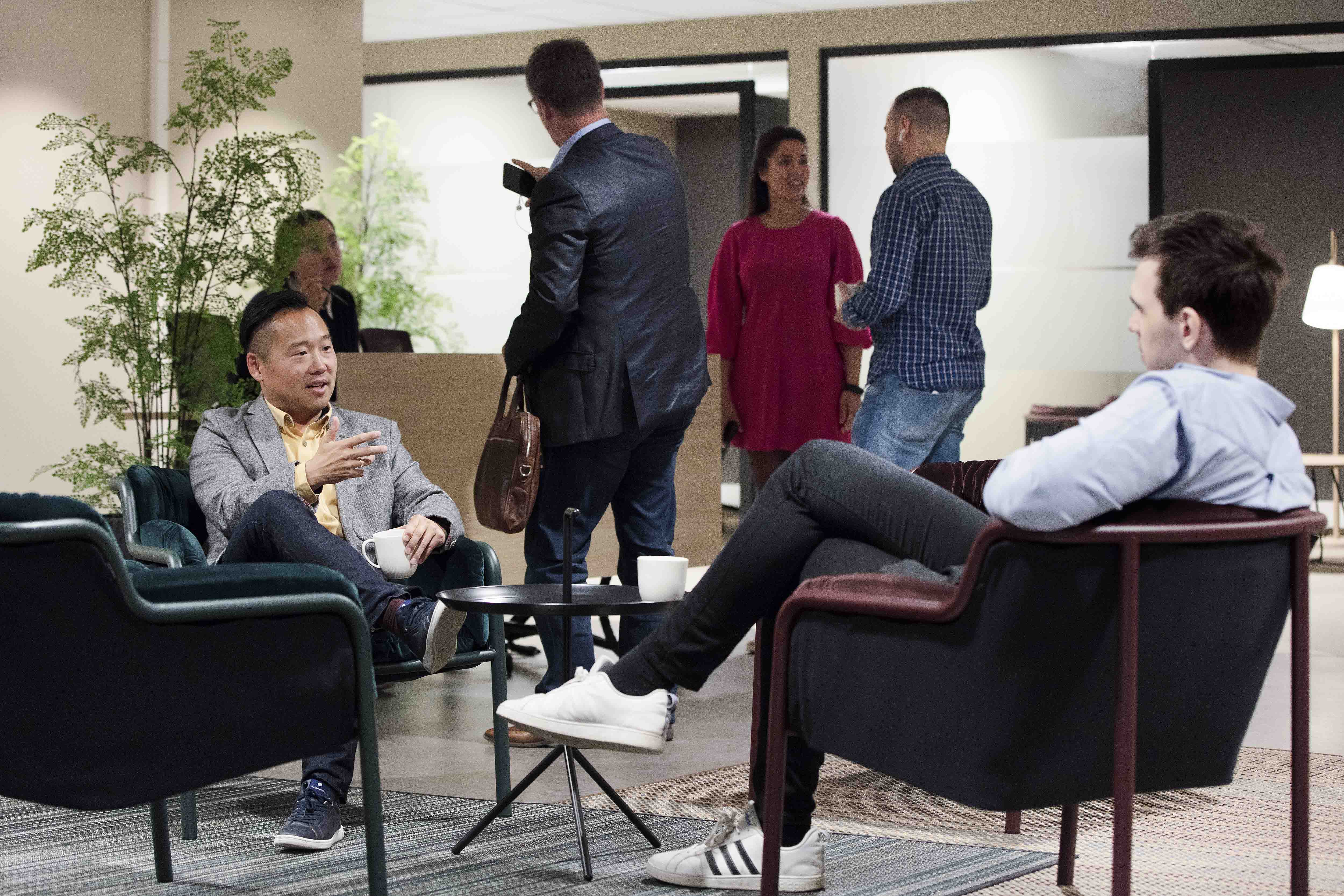 Our culture
Whether you are looking for a new leader, colleague, job, or a supporter in everyday life, you will meet advisors who are genuinely interested in helping you. It does not matter if you are in the southern, norther, eastern, or western part of Norway; you can always expect the same quality from us.
Our advisers have different skills and represent a diverse environment. Yet there is one thing we all still have in common:
Nothing gives us greater joy than when one of our candidates finds a permanent job, or when one of our clients finds his dream candidate.
The core of our business is people meeting people. This is perhaps even more important today than it was twenty years ago. Our advisers are committed supporters who cheer you on, but at the same time dare to challenge you. At Personalhuset we work together, with you and our colleagues, to give you the assistance you need.
Our values
Our values form the guideline in our everyday lives; we live them through our behavior and always work to be even better. When we say we care, inspire and challenge, it means that we go the extra mile in order to support you and each other. The values represent who we are, how we operate in everyday life, and what we strive for - because that is how we ensure you that we can find the right candidate.
Our purpose
Throughout the last two decades, we have seen thousands of people take their first step into working life. It is a privilege, a joy, as well as a great responsibility but also why we exist:
We aim to contribute to a more dynamic working life. By finding and developing tomorrow's workforce, we stimulate increased value creation among our customers and in society as a whole.
The opportunity to make a positive difference to the outside world is a motivating factor for us. It's about seeing the whole person and acknowledging you for who you are. It's about helping people reach their full potential, it's about diversity and open-minded recruitment, and it's about inspiring those we meet on our way to make the biggest possible difference.

In order for us to succeed, we have initiated several initiatives that help us along the way. Among other things, we have our own competence programs that give our candidates the knowledge they need to seize the opportunities. This is how we ensure the candidate gets a more secured start, at the same time as the customer acquires a qualified employee.



Want to know more? Contact us!